Antics is a collection of works by Johan Beukes and includes film, video, photography and design work.
Antics also opperates as a production company (formerly known as ThirdWorld Media)
Johan Beukes currently lives in Melkbosstrand on the west coast of South Africa, just outside of Cape Town. He is a director, cinematographer and editor.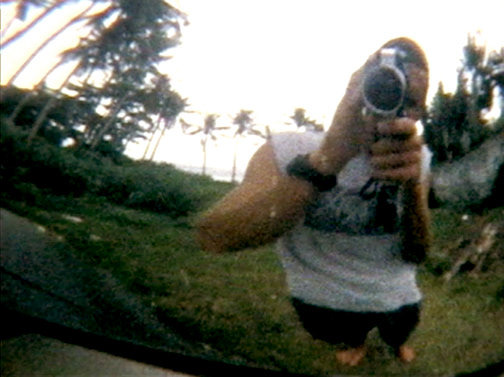 Johan optained a (BA) Information Design degree from the University of Pretoria in 2001. After a brief stint at Johannesburg motion graphics companies Delapse and The Refinery he decided to work as a freelance designer and animator.. The following is a unnecessarly extensive chronology (in reverse) of all the antics he got up to since then.
Established "The Arkade" studio space in Melkbosstrand
Francois Van Coke: "Dit raak beter" music video and teaser package
Admit One Media: 
Gary player US Masters DOP /promo edit, Vodacom Specific Needs digital stories DOP/editor, DSTV "Be a fan" Dale Steyn shoot, internal showreel edits
Red Bull: King of the Air shoot, Unlocked 2017 production
T+W: #BeProteas title animations, Nedbank Golf Challenge TVC and stories, Nedbank Cup Final AV, Momentum Active web commercials, T20 player profiles, Proteas Women Always Rising title design/animation, Momentum rotoscoping, Waves for Change shoot
Monster Energy: Gymkhana Grid event video package
Oli Hillyer-Riley: CPT dance and swim film grades
Paul Daniel: Jordy Smith STAB mag video grade
Matt Advertising: Absa NR2016/17 "The Plane" edit
Black Media: Naspers HR Summit shoot
Cape Town Productions: Speedo shoot
Re-branded ThirdWorld Media as Antics.
Admit One Media: 
Showmax promos, Rio Olympics/Paralympics promo shoot and edit, Supersport "Moments" edit, SARU Player of the year AV, Ryder Cup promo edit and art direction, AOM showreel edit
Red Bull: Moses Adams Barcelona Steet League shoot
Monster Energy: Baillo Pro inserts for Expresso, Penbev event shoot
Sportsview Online: Ultimate X shoot
DPK: Stellenbosch Choir DOP and shoot for Kyk-Net
T+W: Cricket South Africa various interview shoots, Paarl Ambassador story (Charl Langeveldt)
Francios Van Coke: music video (in production)
Emma Wilson: Kitchen Ink pilot shoot
Vrede Foundation: Bloodbrothers music video
Craig Kolesky: Weskus Fatbike shoot
Master and Savant: Ackermans commercial shoot technician and digital assistantant
Klaus Vedfelt: Getty Stock Video shoot
2015 - 2004 coming soon..
Registered ThirdWorld Media CC.
Lecturer at the Univeristy of Pretoria. Teaching Photoshop and After Effects to 1st and 2nd year students.
Started working as a freelancer.