Antics is a collection of works by Johan Beukes and includes film, video, photography and design work.
Antics also opperates as a production company (formerly known as ThirdWorld Media)
Johan Beukes currently lives in Melkbosstrand on the west coast of South Africa, just outside of Cape Town. He is a director, cinematographer and editor.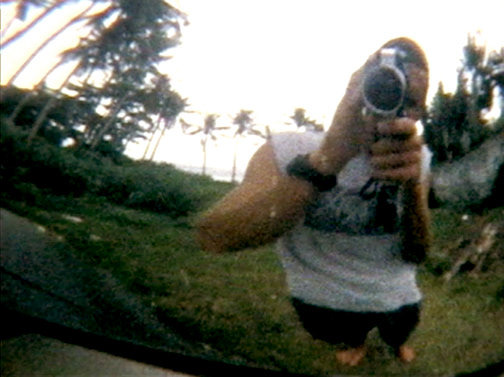 Johan optained a (BA) Information Design degree from the University of Pretoria in 2001. After a brief stint at Johannesburg motion graphics companies Delapse and The Refinery he decided to work as a freelance designer and animator.. The following is a unnecessarly extensive chronology (in reverse) of all the antics he got up to since then.
T+W / Laureus Foundation: Laureus Awards Nominee and Winner package edits
Admit One Media: U20 Springboks shoot
[Sic]Entertainment: MNet Wedding Bash(ers) shoot
Jester Productions: Agterplaas Geraas teaser edit
Motion Detectives: Transnet GCE Awards shoot
Channel 9: Australian cricket team shoot

Established "The Arkade" studio space in Melkbosstrand
Francois Van Coke: "Dit raak beter" music video and teaser package
Admit One Media: 
Gary player US Masters DOP /promo edit, Vodacom Specific Needs digital stories DOP/editor, DSTV "Be a fan" Dale Steyn shoot, internal showreel edits
Red Bull: King of the Air shoot, Unlocked 2017 full production
T+W: #BeProteas title animations, Nedbank Golf Challenge TVC and stories, Nedbank Cup Final AV, Momentum Active web commercials, T20 player profiles, Proteas Women Always Rising title design/animation, Momentum rotoscoping, Waves for Change shoot, Discovery Triathlon edits, Momentum Active online commercials, Absa Prosper "Lucky" shoot
Monster Energy: Gymkhana Grid event video production
Oli Hillyer-Riley: CPT dance and swim film grades
Paul Daniel: Jordy Smith STAB mag video grade
Matt Advertising: Absa NR2016/17 "The Plane" edit
Black Media: Naspers HR Summit shoot
Cape Town Productions: Speedo shoot
Re-branded ThirdWorld Media as Antics.
Admit One Media: 
Showmax promos, Rio Olympics/Paralympics promo shoot and edit, Supersport "Moments" edit, SARU Player of the year AV, Ryder Cup promo edit and art direction, AOM showreel edit, Showmax promo edit, Tries for Books promo
Red Bull: Moses Adams Barcelona Steet League shoot, King of the Air shoot
Monster Energy: Ballito Pro inserts for Expresso, Penbev event shoot
Farm Films: Novartis, Littlewoods, Peugeot iCockpit behind-the-scenes, showreel edit
Sportsview Online: Ultimate X shoot
DPK: Stellenbosch Choir DOP and shoot for Kyk-Net
T+W: Cricket South Africa various interview shoots, Paarl Ambassador story (Charl Langeveldt)
Francios Van Coke: music video production, directing and edit
Emma Wilson: Kitchen Ink pilot shoot
Vrede Foundation: Bloodbrothers music video
Craig Kolesky: Weskus Fatbike shoot
Master and Savant: Ackermans commercial shoot technician and digital assistantant
Klaus Vedfelt: Getty Stock Video shoot
Salire: Digital commercial shoot
Document Media: BBB studio shoot
Admit One Media: 
Afri-Visie music video (Vure van Dunoon), Afri-Visie behind-the-scenes, RWC Stories interviews and edit, 
Farm Films: Nissan Leaf, 888 Poker, Cosentyx, Littlewoods behind-the-scenes
Monster Energy: Superbowl Sunday shoot, Van Coke Kartel/PH colab shoot, Ballito Pro inserts for Expresso, Jason Webb Monster Drift edit, 
Red Bull: Grass Roots tour full production,
Orijin New Media: Karen Zoid promo shoot
Silver Bullet Productions: JBU Super Trials directing and shoot
Klaus Vedfelt: Getty Stock Video shoot
Titan Digital: in-house shoot
2014 - 2004 coming soon..
Registered ThirdWorld Media CC.
Lecturer at the Univeristy of Pretoria. Teaching Photoshop and After Effects to 1st and 2nd year students.
Started working as a freelancer.